bismillahirrahmanirrahim
received this from baba yesterday:
fr tok-
Asalamualaikum hope u r adapting well wil always pray 4 ur suces n good health love tok
terpempan terkedu terkesima
i kept on postponing to call tok n tokwan haji, and after 2 weeks, i still havent call/text them.[despite the fact that tok ignored the pain in her knees to send me to klia.]
and satu lagi berita menampar hebat yg mengingatkan acik pada tok.
nenek aniza pulang ke rahmatullah semalam.
alfatihah~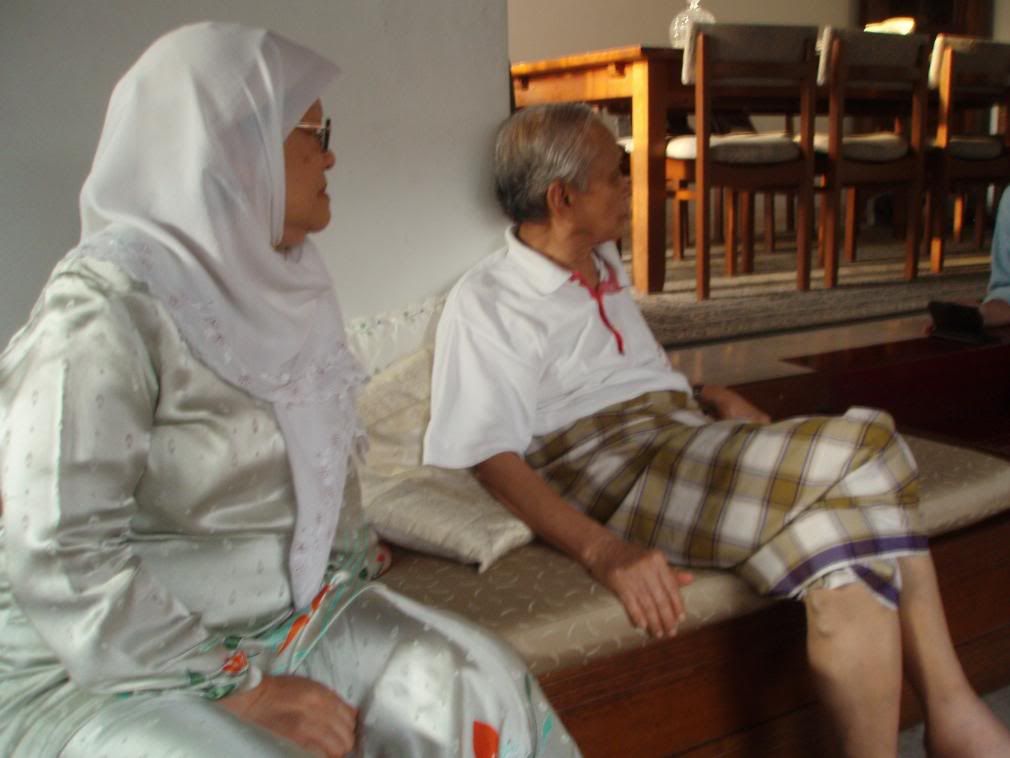 the couple at their house, on August 29th, before departing to klia.si datuk brgkali berkerut sedang memikirkan nasihat terkahir apa yang mahu diberi pada cucunya.
ya Allah, kau berikanlah kesihatan berpanjangan kepada mereka, panjangkanlah umur mereka dalam redhaMu.ya Rabb, kau ampunkanlah dosa2ku, dan kedua datuk nenek ku.kasihilah mereka sebagaimana mereka mengasihi ku sewaktu aku kecil.semoga kami kan bertemu lagi.
ameen ya rabbulalamin.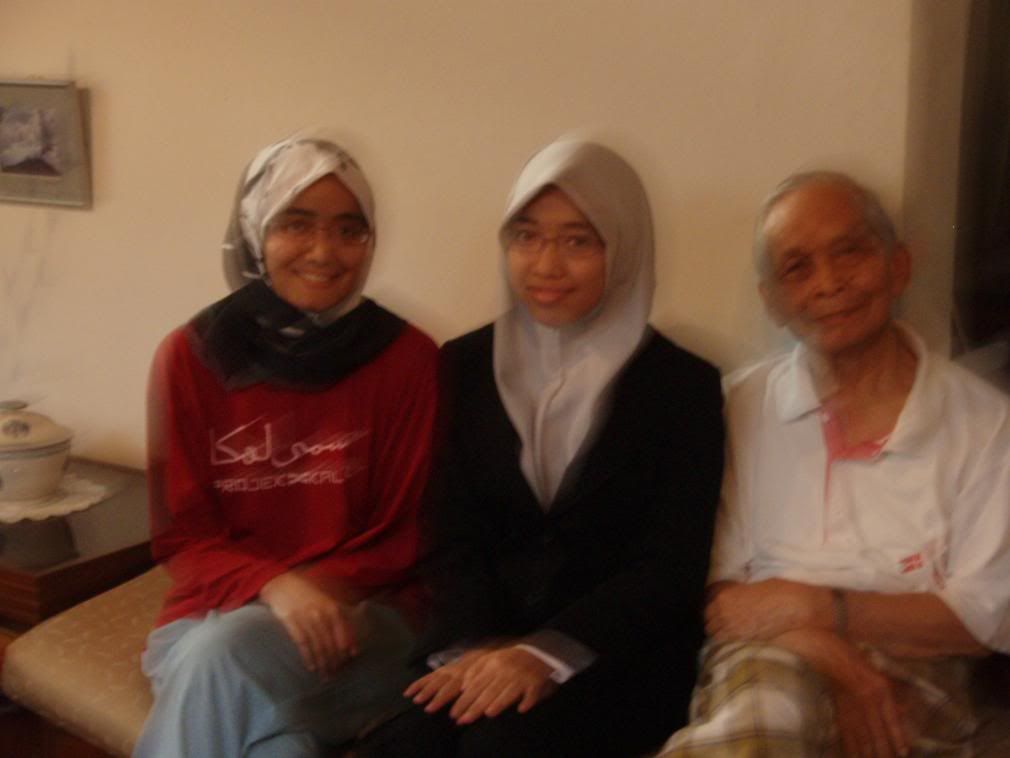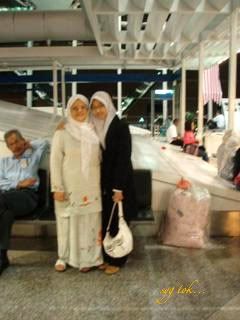 updated:
called tok.
tok:siapa ni?
me:acik ni tok.
tok:ALHAMDULILLAh
slth letak,kdgrn:"suko[happy] dio duduk sano"
=D
yes tok. i am.