bismillahirrahmanirrahim,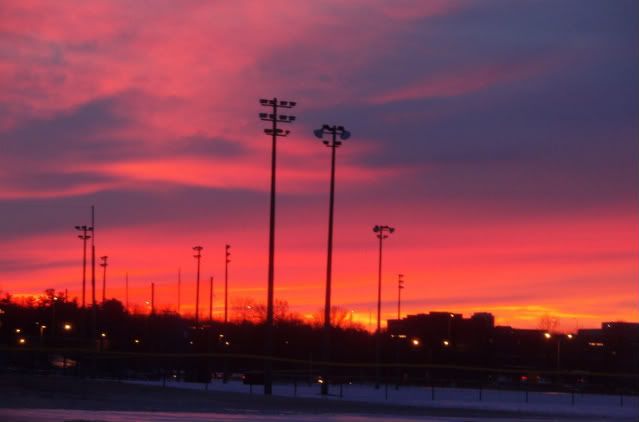 langit ottawa yg dirakam berhadapan dengan billing's bridge. it was unbelievably warm that day(7C), menyebabkan kami terus keluar.
((Iaitu) orang-orang yang menyebut dan mengingati Allah semasa mereka berdiri dan duduk dan semasa mereka berbaring mengiring dan mereka pula memikirkan tentang kejadian langit dan bumi (sambil berkata): Wahai Tuhan kami! Tidaklah Engkau menjadikan benda-benda ini dengan sia-sia, Maha Suci Engkau, maka peliharalah kami dari azab Neraka) 3:191
psychologically, as sheikh khalid yasin explained it:
1-one stands when he makes a proclamation, when he is in power and he is the one who is giving a statement.
2-one sits when he is listening, being the receiving party.
3-lying down on one's side, is the state when you are about to sleep, and resting.
all above are all possible states in life. moral:remember Him at all times.
*masih ingat duduk dalam bulatan di dataran sekolah tika tamrin tingkatan dua, menghafal ayat ini.ayat yang sungguh familiar buat sesiapa, and yet we fail to apply in life.